---
CacheFlow Rebranding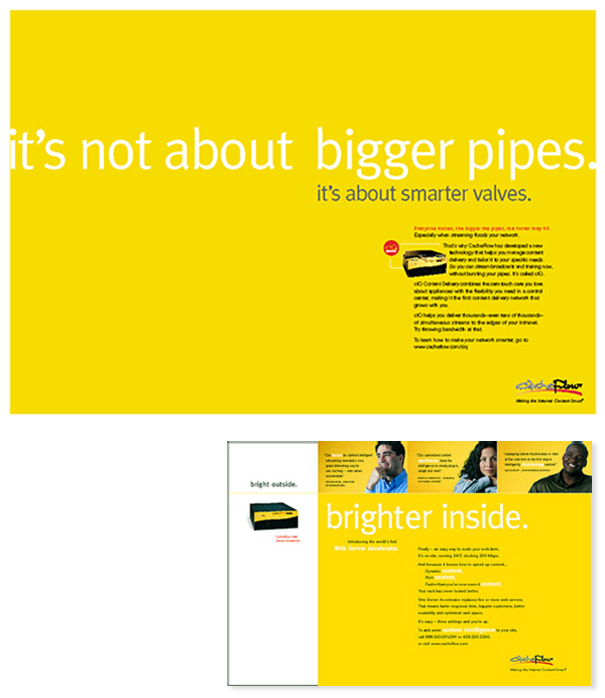 Client
CacheFlow Content-Smart Server Campaign
Project Overview
Amid rows of black metal "pizza boxes", CacheFlow's feisty, bright yellow network appliances stand out on the rack. But, even brighter are the smart folks behind the technology. Our rebranding focused on the company's people and we repurposed employee images throughout the marketing communications program, including their online branding.
The "brighter" theme allowed us to let CacheFlow employees tell the story to an audience of 1.2 million IT readers. Our media plan delivered at a CPM of $90 and our big spreads pulled great readership.
A series of new market brochures, case study template, product data sheets and a corporate overview piece—all followed a new graphic standards manual outlining a look and feel to be matched globally.
"Smarter Valves" was so thought-provoking it required no visual, just CacheFlow's corporate colors and it won a coveted BMA (Business Marketing Association) award for creativity.