---
Gayle's Bakery Website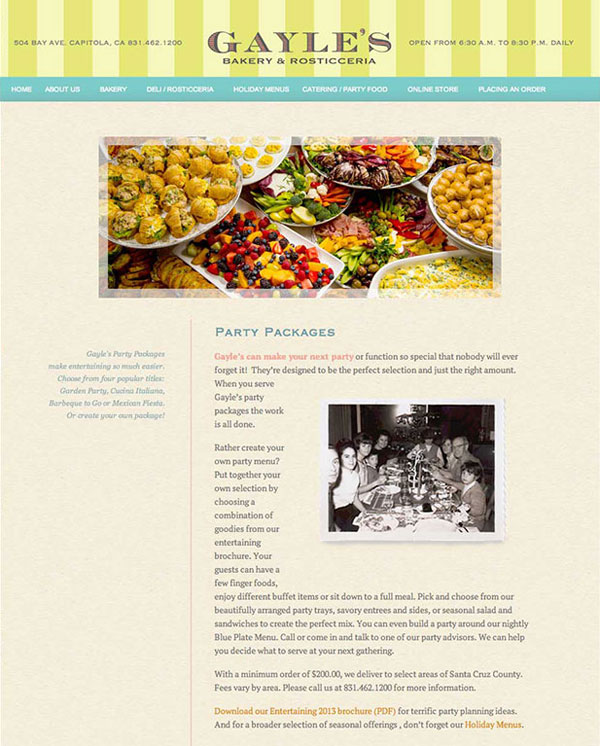 Client
Gayle's Bakery and Rosticceria
Project overview
Gayle Ortiz called us because of our online work with another Santa Cruz treasure, The Buttery Bakery and Cafe. She wanted an e-commerce site that supported the needs of her customers, rather than a means to generate more traffic. (If you've ever visited, you know they have plenty of customers.) After designing a new look and color palette, we also provided photo direction for many of their product categories. Patrick wrote some of the content and helped populate the media library in the Wordpress content management system.
Like all our sites, we optimized the HTML for SEO and added Google Analytics to track viewership. And we tested across different platforms and browsers before going live to rave reviews. We also provided Wordpress training, so the client's staff can update the site in-house. Now Gayle's can sell online and receive payment by credit cards via Paypal.
This bakery might seem like a small Capitola company, but Gayle's is the largest Deli and Rosticceria in California, employing over 150 people! We're delighted to have improved their customers' online brand experience.