---
Launching a Consumer Magazine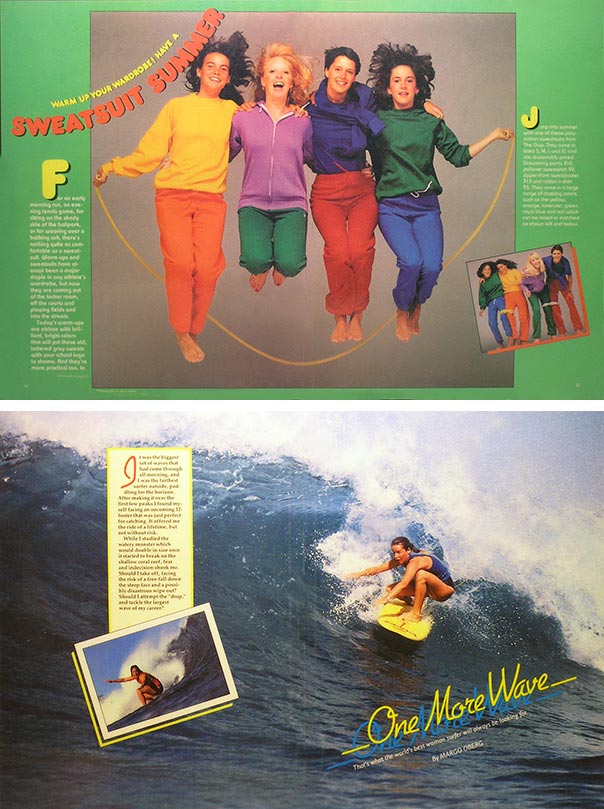 Client
Women's Sports Magazine
Project Overview
When publisher Doug Latimer of the Women's Sports Foundation approached me to design a start-up publication for Billie Jean King, I hadn't yet opened shop as an ad agency, operating rather as a free-lance graphic designer, following a stint as Art Director at Carter Callahan in San Jose.
I designed a 32-page Premier Edition to help pitch the concept to East Coast advertisers, creating the masthead and overall look and feel. The response was enthusiastic, and we went to work on what became a bi-monthly publication called Women's Sports and Fitness.
My responsiblity was designing all feature articles, then supervising studio photography and in-house production from art boards (yup, pre-digital) to proof sheet color correction and press checks in Salt Lake City.