Email–when considering all forms of brand message delivery–is simply terrific for push marketing. Here are three reasons why we like it:
Analytics.  First and foremost, unlike direct mail or print ads, our clients can track rates for opens, pass-throughs and click-throughs. You simply can't do that with other media. You know who got your message and who didn't. That's key.


Cost.  Mailing cost for email marketing is insignificant when compared to rising postage costs. Design and production is similar to print, but sending a blast can be as low as a penny per address.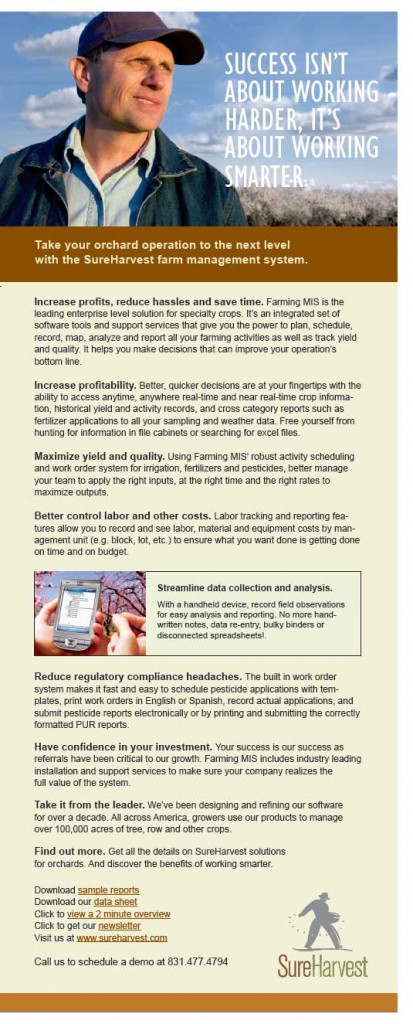 Speed. We can reach our targets immediately rather than waiting for publication dates or delays at the mailing house and post office. A print ad snakes its way through the printer and post office in 30-45 days. With email marketing however, we're talking days instead of weeks to develop and publish a campaign.  Often that's reason enough to consider this efficient and timely medium.
Some best practice guidelines we follow:
Subject lines:  Our subject lines are often the key to passing spam filters. We keep them short, less than 30 characters, with no special punctuation, special symbols, exclamation points or ALL CAPS. We never say "Free".
Design:  Attractive, easy to read, typically two column formats that mirror the client's branding. We don't use CSS, rather tables, and we test, test, test to assure we're viewable on most email clients.
Body Copy:  Here too, we never say "free". We don't use javascript, videos or animated gifs. We try to engage our readers with actionable opportunities, like downloading whitepapers. We know that the average time spent on an email piece is 51 seconds, so we get to the point "above the fold", the top of  the email, since nearly 80% of readers never scroll down.
We've worked with lots of mailing groups, but Campaign Monitor is our remailer of choice. Their tutorials have taught us a lot about the quirky science behind successful emails. They're an eager-to-please Australian company focusing on design agencies like us.
Note just two examples of dozens of successful emails designed at Patrick Mountain Brand Marketing:
SureHarvest Newsletter
Agency Promo
Call Patrick at 831-335-3231 to learn how we can help you develop and deliver your messages more cost-effectively.