---
300 Pages of Products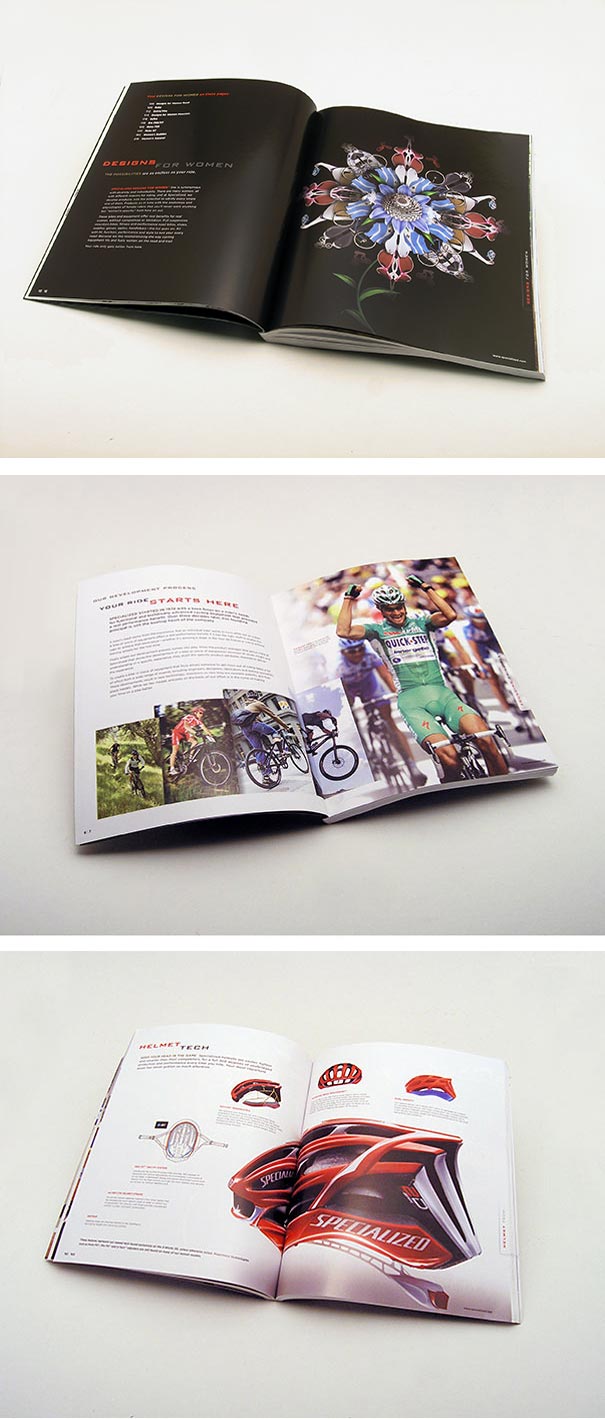 Client
Specialized Bike Catalogs
Project Overview
Back in the 80s, when the Specialized full-line catalog was only 16 pages, the project was pretty straightforward. Just keep the sassy corporate tone-of-voice and supervise well-lit product side shots. Over a quarter-century, that's changed big time. The last catalog we designed and produced weighed over 3 pounds and took us most of the summer to build!
We've scouted myriad photo locations in California, supervised action photos all across the state and arranged dozens of products artfully on a page, all with an eye to maintaining the irreverent copy style and clean look President Mike Sinyard likes. And Patrick has spent many a sleepless night press checking at web printers across the country who run three shifts.
As the client experienced explosive international growth, the Specialized Catalog became a massive project, with multiple lines of road, off-road and urban rides. And don't forget tires, men's and women's apparel and accessories. But as product SKU's grew, we always hit our deadlines. Truth be told, sometimes the ink would barely be dry on issues airfreighted direct to the show booth!
The agency has designed and produced lots of bike catalogs -- for Gary Fisher, Kestrel, Schwinn and Paramount, to name a few. And we've cranked out books for other sports technolgy brands like Oxygen in-line skates, Blackburn Racks, O'Neill Wetsuits, Viking Sports Gloves and Waddell Sails.
And we haven't stopped with sports catalogs. We've also produced high-tech books for the likes of Plantronics, Fujitsu Lexel, Quantel and Positive Light. Which is something to consider when your product line needs to be showcased in a print or online catalog.